Paul Linossier is a Social Worker with more than 40 years experience in the community sector and government. Paul has led a number of community organisations, including being the founding Chief Executive of MacKillop Family Services, Our Watch and Uniting (Vic.Tas).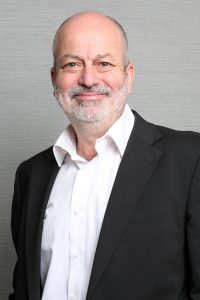 From October 2009 to 2013 he held senior roles with the Victorian public service, including Executive Director, Early Childhood Development, Acting Deputy Secretary, Office for Children & Portfolio Coordination and Executive Director, Vulnerable Children's Strategy. Paul was a member of the Premiers Victorian Children's Council, Chair of Catholic Social Services Victoria and President and a Life Member of the Centre for Excellence in Child and Family Welfare.
Recent previous appointments include Board member and A/Board Chair of Edmund Rice Education Australia, Chair of the Board of Parramatta Mission, Board Chair of UnitingCare Australia, Committee Member with the Anglican Diocese of Melbourne Preventing Violence Against Women Program and Director Disability Strategy with The Benevolent Society (P/T). Consultancy projects since 2019 include community organisations in Victoria, New South Wales and the Northern Territory.